"Let the waters settle, you will see stars and moon mirrored in your being." - Rums
"Make the most of yourself, for that is all there is of you. - Ralph Waldo Emmerson
Barbara Currie Yoga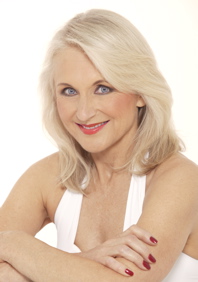 Barbara Currie began teaching Yoga 40 years ago and has become one of the UK's leading experts in this field.
Her aim is to help as many people as possible reap the incredible benefits of Yoga which include vibrant positive health, energy, flexibility, fabulous body shape, peace of mind and ability to relax.
All this has been achieved though her Yoga school, with the aid of videos, books, radio and television appearances and magazine articles.
Barbara Currie
has daily classes in Surrey. These classes range from beginners to very advanced - checkout details and times on the
Classes
page. The school holds classes in the following locations of Surrey county
'Oxshott'
,
'Esher'
and
'Walton on Thames'.
---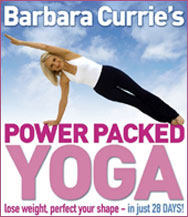 Barbara Currie - the countries leading yoga expert has devised this Power Packed DVD to help you to that beautiful world famous yoga shape, give you incredible energy, amazing flexibility and allow you to experience yoga's deep relaxation techniques.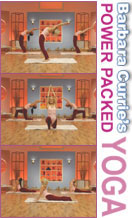 ---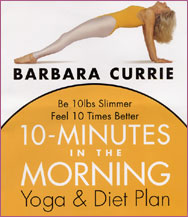 Everyone needs a Morning Energizer
This unique 28-day yoga and diet plan will help you get 10lbs lighter and feel 10 times happier too.
10 Minutes in the Morning Yoga Workouts
Daily Lifestyle and Beauty Tips
28 Days of Easy Recipes
Positive Thinking
Daily Inspiration Quotes