The Barbara Currie School of Yoga Ltd - Yoga Classes
The schools daily classes in Surrey have been replaced since September with ZOOM CLASSES every morning Monday thru Friday and on Monday evenings, following the Covid restrictions, and have had the additional attraction of enabling those outwith Surrey to join the classes and not be restricted to YouTube and DVDs.

Classes are designed for Beginners,Intermediate and Advanced pupils.
Yoga
Gives you energy, vitality and health
Tones every muscle
Keeps joints flexible and free from stiffness
Helps back and neck problems
Helps you relax, unwind, beat stress and sleep well
Helps you lose weight and reduce cellulite
Gives you a beautiful, slim age free body
Books and Videos are available for home practice
Men and Women of all ages welcome
Classes to suit beginners and the more advanced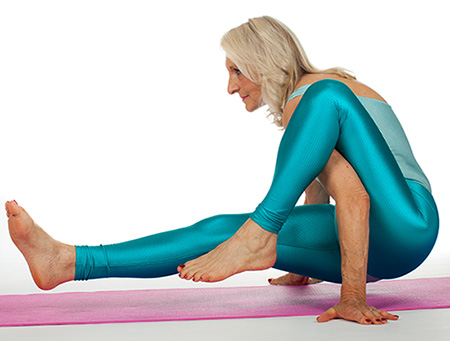 COVID-19 Situation - ZOOM CLASSES
Whilst the COVID-19 situation continues to change rapidly and on an almost daily basis, I have decided, after a good deal of thought, that until further notice I will teach my classes on-line via Zoom.
There are a great many benefits of Zoom. You are in the comfort of your own home, and your room can be as warm or as cold as you wish it to be. You have no traffic, parking problems or expenses and you don't have to rush to your class. There is no worry about social distancing or the risk of infection.
Yoga has many benefits and in my opinion is even more important at this time. Remember it will keep you flexible, tone and firm every muscle, beat stress, help you relax and sleep well, stimulate your immune system and above all give you a lovely toned yoga body.
However, it is very important that you remember that you must never strain, go at your own pace and stay within your own comfortable limits and remember that it is normal for your body to vary on a daily or weekly basis. Yoga is for healthy people and if you have any health concerns at all then please check with your doctor before you begin to practice, to make sure he is happy for you to join up.
Before registering for a class online please read the disclosure below and by registering you are agreeing to it.
"I understand that I participate in all yoga classes entirely at my own risk and no responsibility for any loss, damage or injury, or any other mishap will be the responsibility of the class organiser or teacher".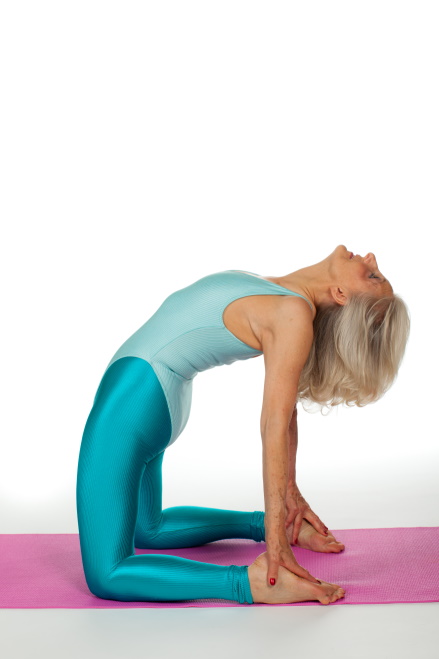 Online class registration form - November 2023
Yoga classes with Barabara Curry will start on Monday 30th October 2023, to enroll contact Polly Zabari on zabarifamily@gmail.com
To register for online classes please click here for PDF document or click here for Word document to download the registration form for November 2023, please complete and return by Friday 27th October.
Class timetable – Monday 30th October – Friday 27th November 2023
FEES PAYABLE at £ 10 per class for five weeks. £ 50.00 or £ 70.00 for unlimited classes
| Day | Ability | Mornings 10am – 11am |
| --- | --- | --- |
| Monday | Beginner / Intermediate | |
| Tuesday | Advance / Intermediate | |
| Wednesday | Beginner / Intermediate | |
| Thursday | Beginner / Intermediate | |
| Friday | Advance / Intermediate | |
| | | Evenings 6pm – 7pm |
| Monday | All levels | |